Locked Up! Tours
Lock the kids up during the school holidays.
16 - 25 April 2019
With its walls, gates, bars and cells, Fremantle Prison was designed and built as a place of incarceration. These school holidays on the exclusive kids only 'Locked Up!' Tour, children can find out more about life on the inside.
Designed for children aged 8 to 12 years old, these special tours cost $15.00 and are running at 10.00am on Tuesdays and Thursdays during the April school holidays (excluding ANZAC Day).
Kids will step inside and explore Fremantle Prison as a place of incarceration for both convicts and prisoners. From prisoner processing and mugshots, to daily work and activities, kids will be guided through a prison experience before they make parole. 
This tour is strictly for kids. Don't worry Mums and Dads – you are welcome to book in for our Convict Prison Tour while your kids are doing time.
Bookings and pre-payment are essential. Call us on 9336 9200 to make your booking or for more information.
Tours available at 10.00am on:
Tuesday 16 April
Thursday 18 April
Tuesday 23 April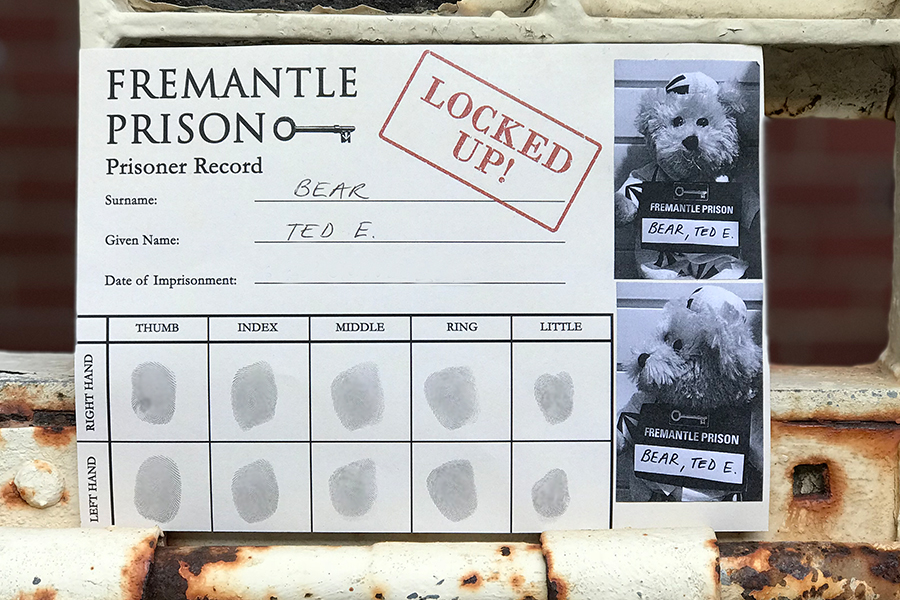 We loved the way we pretended to be prisoners and had cool jobs!