Parking
60 bays (paid parking).
More parking options
Parking options
A paid car park catering for over 60 vehicles is located directly outside Fremantle Prison, The Terrace via Fothergill Street. Another large paid car park is located at the bottom of Fairbairn Ramp, accessible via Parry Street.
Two coach bays are located directly outside the Prison, with another two located on Parry Street.
There are two ACROD parking bays located in City of Fremantle car park #29 (The Terrace) and three located in City of Fremantle car park #1 (Parry St).
Both car parks are managed by the City of Fremantle and parking fees apply.
We recommend a minimum of three hours parking for your visit to the Prison.
Cafe
9.30am - 4.30pm, daily
(Closes 8pm on Wed and Fri evenings).
No escape cafe
Hours
9am - 5pm, 7 days a week
Closed Good Friday & Xmas day
(later on Wed and Fri evenings).
Immerse yourself
Prison tours
Choose from a range of fascinating, entertaining and authentic tour experiences.
View tours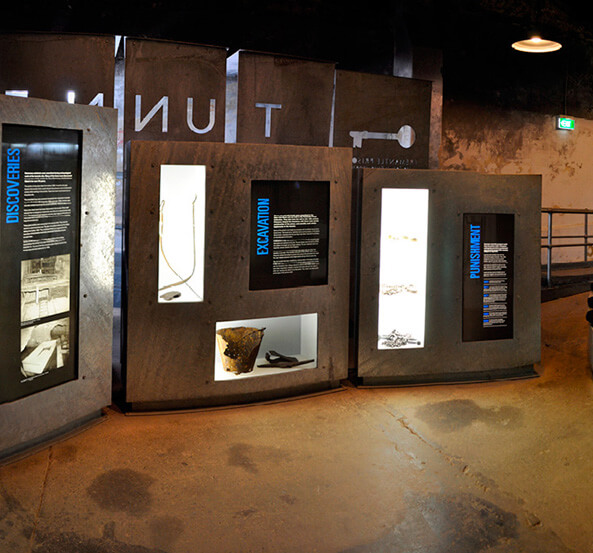 Moments in time
Exhibitions
See prisoner art, colonial artefacts, touring exhibitions and much more in the Prison Gallery.
See whats on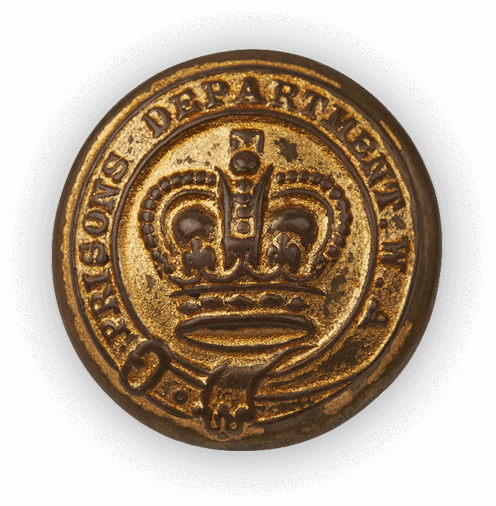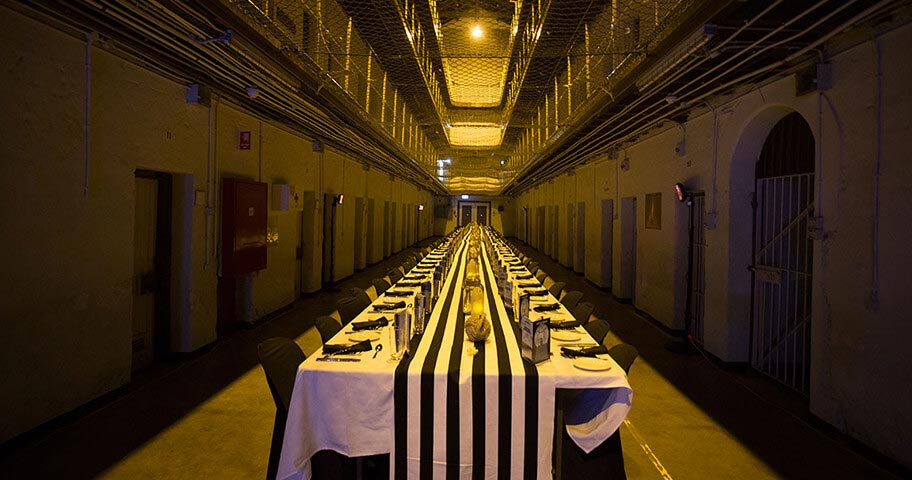 Venues with a difference
Functions
Dare to be different. An event at Fremantle Prison is one your guests will never forget.
Venue hire
My friend and I recently spent an entire day here doing the all four tours! They were all amazing experiences packed full of information, adventure and frights. The staff were incredibly friendly and knowledgeable…highly recommend Fremantle Prison to be on your to do list!
Jess T
South Australia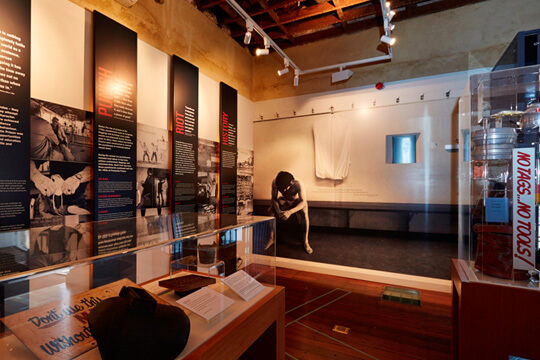 Visitor centre
Located in the Prison's former Contact Visits Area, the centre showcases:
Artefacts of punishment, and reform
Actual footage of prison life
Panels depicting the Prison's History, Riots, Punishment, Reform Programs and more.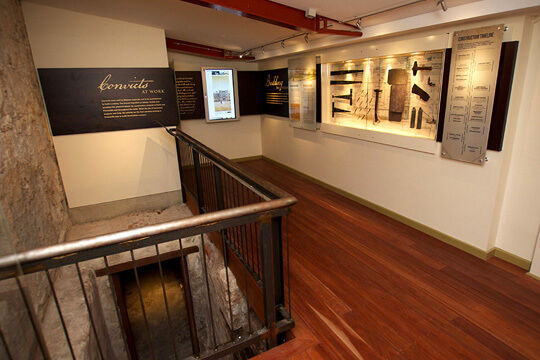 Convict depot
Do you have a convict past? At the Convict Depot, located in the former Superintendent's backyard, you can:
Search for your convict ancestors on our fully interactive Convict Database
Discover artefacts and stories about early convict life
Explore hundreds of photographs, artworks and articles relating to the convict era.
Visitor facilities
People with disabilities
We have a variety of facilities catering for people with disabilties.
Learn more
People with disabilities
In recognition of the fact that sections of each tour are not accessible by wheelchair, a discounted ticket fee (child rate) is offered.
Exclusive tours for groups including people with disabilities are customised to ensure access for all on the tour.
Facilities for people with mobility disabilities include:
2 ACROD car bays
Disabled toilet facilities
Upper level manuals - providing information on areas not accessible by wheelchair. These are provided free of charge.
People with hearing disabilities have free access to Australian Sign Language (AUSLAN) handheld guides.
Wheelchairs and prams
Information when bringing wheelchairs and prams.
Learn more
Wheelchairs and prams
Due to the historic nature of the site certain areas of the Prison are not accessible by wheelchairs or prams.
Where applicable, visitors with prams are invited to bring children but leave prams downstairs, or re-join the group as they return to ground level (excluding Convict Prison and Tunnels tours).
Please see below for approximate accessibility for Wheelchairs and Prams:
Behind Bars Tour - 90%
True Crime Tour - 80%
Torchlight Tour - 70%
Convict Prison Tour - N/A
Tunnels Tour – N/A
Storage
Limited luggage storage is available free of charge.
Toilets
Public toilets are available in the Gatehouse.
Baby Change
A baby change facility is available in the Gatehouse.
First aid
First aid stations are located at a number of points inside the Prison.